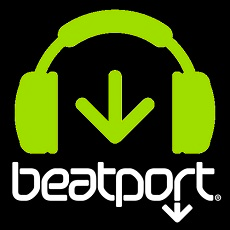 Bonobo & Totally Enormous Extinct Dinosaurs – 6000 Ft. [OUTLIER].mp3
Chill & Groove, O Alan – Keys for G [Be Adult Music].mp3
Crackazat – Alfa (Original Mix) [Heist Recordings].mp3
Demarkus Lewis – What You Feel [Large Music].mp3
Elliot Hollins – Peachy [Atjazz Record Company].mp3
Franck Roger – Regalade (Original Mix) [Real Tone Records].mp3
Henrik Villard – Luv U [Mhost Likely].mp3
Iron Curtis & Johannes Albert – Hurting (feat. Cutie Schamuthie [I_Cube Remix]) [Frank Music].mp3
Jon Dixon – While in Lockdown [4EVR 4WRD].mp3
Juan Mejia – Sandcastles In Sanibel (Original Mix) [Delve Deeper Recordings].mp3
Karl Sierra – Ol' School Hustle [Large Music].mp3
Nico Lahs – Deep Down In My Soul [Delusions Of Grandeur].mp3
Saison, Dominique Fils-AimeÝ? – Show Me (Waajeed's Black Messiah Remix) [No Fuss Records].mp3
Sean McCabe – Take It on Up [De La Groove].mp3
Sebb Junior – Love Tonight [La Vie D'Artiste Music].mp3
Smok – Sunshine [unquantize].mp3
Soul Clap – Back 2 Love (feat. Desmond 'Dsp' Powell) [Fool's Gold Records].mp3
The Sunchasers – Symetrical Moon (Ross Couch Remix) [Dutchie Music].mp3
Till Von Sein, Kid Enigma – Wake Up (Kid Enigma Remix) [Cacao Records].mp3
Zoo Brazil – Show Me [Clipp.Art].mp3
This content is for members only. Join Now!!