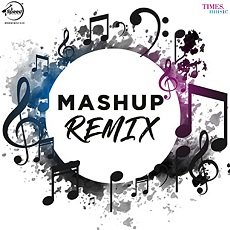 Alesso Vs One Republic – I Wanna Lose Myself Tonight (C-Mireles Vs. Erick Acu¤a Intro 2019 Edit).mp4
Bazzi vs EDX ft Camila Cabello – Beautiful (Bazzi vs EDX's Ibiza Sunrise Remix) (Clean Extended).mp4
Blueface Vs. Lil Kee – Thotiana [Spindiana Jones Buss It Wide Open Wordplay Segue – Dirty] 104.mp4
DaniLeigh vs Higher Brothers & DJ Snake – Lil Bebe (Bootleg) (Dirty).mp4
David Guetta And Sia vs DJ Snake – Flames (BPM Supreme Edit) (Clean).mp4
Dj Exile vs Sak Noel & Sean Paul – Trumpets (Pap's Vremix Short Supreme Bootleg).mp4
Drake ft City Girls vs DMX In My Feelings (Club Killers Hype Edit) (Clap In) (Dirty).mp4
Gwen Stefani vs Rob Base – Hollaback Girl (Joe Maz It Takes Two Blend) (Dirty).mp4
In My Feeling VS Bumaye – Drake Vs Major Lazer – Dj Braulio – Intro & Outro – Reggaeton – 108 BPM [Dj K-litos GUATE].mp4
Jay Z Vs Relanium – Niggas Come Back (C-Mireles Personal Edit).mp4
Joel Corry vs Ginuwine – Pony x Sorry (Reezy R_B Vocal Edit) [Intro] – Clean.mp4
Kool & The Gang Vs Icona Pop – I Love Celebration (C-Mireles Edit).mp4
Madison Mars, Lucas & Steve vs Jessica Eve – Lunar (Bootleg) (Dirty).mp4
Megan Thee Stallion vs Juvenile – Body (Back That Azz Up Blend) (Trayze) (Dirty).mp4
Next vs Wizkid & Drake – Too Close (JRK Come Close Bootleg) (Clean).mp4
Prince Royse Vs Black Eyed Peas – Ven Conmigo Vs Mamacita ( Transition Remix Video Edit P!nKy ).mp4
Queen Vs Zoe – We Will Love (Caball Edit).mp4
Rae Sremmurd vs Boombox Cartel – No Type (Bootleg) (Clean).mp4
Rae Sremmurd vs Boombox Cartel – No Type (Bootleg) (Dirty).mp4
Too Many Zooz vs KDA ft Jess Glynne – So Real (Warriors) (PBH x Jack Shizzle Remix – Clean) – 125.mp4
This content is for members only. Join Now!!