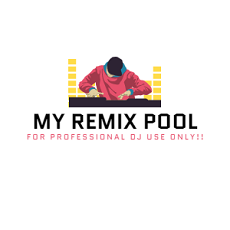 Afrojack and Martin Garrix – Nobody To Turn Up The Speakers (Starjack vs. Ostblockschlampen EDM Mashup ) (Dirty).mp4
Benny Benassi Vs Marshall Jefferson – Move Your Body (Extended Mix) (Dtvideos).mp4
Calvin Harris – This Is What You Came For (Starjack Vs J Pitch Summer House Party Starter) (Clean).mp4
Daft Punk vs Avicii – Derezzed So Amazing (Original Vocal Mix) (Clean).mp4
Elviz Crespo – Tu Sonrisa (Anthem Kingz Vs Crespo Vs Alfonso And Manjoz Latin Banger) (Clean).mp4
Fallout Boys Vs Coldplay And The Chainsmokers – Sugar Were Going Something Like This (Chumpion Mashup Intro) (Clean).mp4
Genairo Nvilla Vs Max Vangeli And Flatdisk – Blow This Ghetto (Deviz Bang & Edshock Intro) (Clean) (Unofficial).mp4
HRDWL,T&N vS ADL – Off The Hook (Disel Tenoch RE-EDIT).mp4
Ida Corr vs. Fedde Le Grand-Let Me Think About It Video Mix Clean.mp4
Jack U" vs Black Eyed Peas vs Gregor Salto & Wiwek vs White Gangster & Fetre – Where Are U Now vs I Gotta Feeling (David Guetta Remix) Clean.mp4
Kanye West – Stronger Twerk (Anthem Kingz Club Killers vs. Party Favor Smasher) (Clean).mp4
Lil Jon – Drinks (Anthem Kingz Ralvero Vs Quintino Massive Bigroom Edit) (Dirty).mp4
M.I.A – Bad Girls (DJ Smerk Strange Clouds Mash) Clean.mp4
N.W.A vs Twerkkillas – Straight Outta Compton (DJ Nasa Twerk Bootleg – Dirty).mp4
O.T. Genasis ft Young Dolph vs Thomas Newson – Cut It (JD Live Electro Bootleg – Clean).mp4
Pharrell Vs. Deorro – Aerosol Hype (Starjack Melbourne Masher) (Clean) (Unofficial).mp4
Quintino vs LBR – Bad Bitches Wine It Up (Starjack Hybrid VIP Banger 128-110-128) (Dirty) (Visual).mp4
Rihanna – Needed Me 100% (Discosid Mashup Intro) (Dirty) (Explicit).mp4
Sergio Mendes x Safri Duo x Deniz Koyu – Magalenha 2020 (The Mashup Pack Vol. 2).mp4
The Outfield vs Keha – Your Love vs Die Young (Even Steve Mashup) [Intro] – Clean.mp4
This content is for members only. Join Now!!