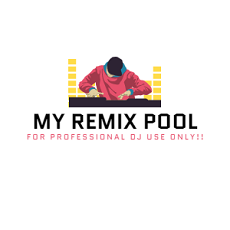 2KBABY & Marshmello – Like This.mp3
Adiidas & Ashez – Do It Like This.mp3
Alpire – Bow Bow (Mueve El Culo).mp3
Beenie Man & Ms. Thing – Dude (Robin Roij Remix).mp3
DaBaby – PRACTICE (Intro Edit).mp3
Fox Angelous – Under My Skin.mp3
Jesza – Humanity (Brodinski Remix).mp3
Julius Dreisig, Mandrazo, & Linn Sandin – Swalla.mp3
Karl Kane – Fire.mp3
Major Lazer – Jadi Buti (Zhen Ross Remix).mp3
Megan Thee Stallion – Body (Damian Avila Remix).mp3
Naughty By Nature – Hip Hop Hooray (KIDY Remix).mp3
NotLo & Sky Suite – Dismantle.mp3
ONESHOT, M3B8, & Lady Sutshy – Fluddim.mp3
RedKen Panda – Get Down.mp3
Soulja Boy x Megan Thee Stallion – Donk (CL Edit).mp3
The Kid LAROI – Without You (Intro Edit).mp3
Tiesto x Deadmau5 x Brohug – The Business (Ango & Avi Edit).mp3
Travis Scott – Goosebumps (HVME Remix).mp3
YZKN – Survive.mp3
This content is for members only. Join Now!!