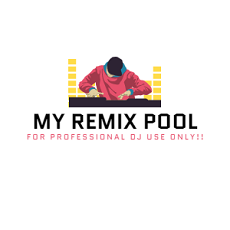 2 Chainz x ETC!ETC! – Can't Go For That (Bossa Nova Edit).mp3
Ariana Grande x Mr. Belt & Wezol – Positions (Diggz Edit).mp3
Ariana Grande x Whethan – Positions (Bossa Nova Edit).mp3
Bad Bunny & Jhay Cortez x Pickle – Dakiti (Diggz Edit).mp3
Digital Ethos – Junkrat.mp3
Drake x Capone – Started From Oh No (Diggz Edit).mp3
Grimes & IO – Violence (REZZ Remix).mp3
iMVD & Dead Stare – Freaking.mp3
Internet Money & Don Toliver – Lemonade (Carnage Euro Edit).mp3
Justin Bieber & Chance The Rapper – Holy (Scudda Remix).mp3
LMFAO x Galoski – Sexy & I Know It (Rivas Edit).mp3
Octobit – Moving.mp3
Reyanna Maria & Tyga – So Pretty Remix (Intro Edit).mp3
Rihanna – Rude Boy (Madsko Remix).mp3
Saweetie & Doja Cat x Remy Ma – Best Friend (Scooter Edit).mp3
Silva – Freeze.mp3
Tainy & J Balvin – Agua (RudeBoi & DopeBoii Remix).mp3
VCTRE – Treacherous.mp3
Wade Ross – 2005 Vibes.mp3
Washiwasha – Ricky No Llores Part 2.mp3
This content is for members only. Join Now!!