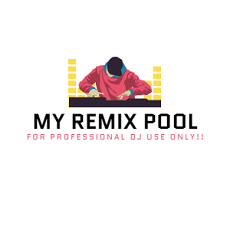 ALARMA (BROSS Remix).mp3
Avicii x KSHMR & Sak Noel – Levels (SQUARED Edit).mp3
Black Sheep x Cardi B – The Choice Is Yours (Scooter DJ Tool Edit).mp3
BLVD. x Lil Jon – Act A Hitman (BENZI & SLICK VIP Edit).mp3
Camoufly – BUSTED (Ethanplus Version).mp3
Childish Gambino – This Is Super Mario World (BB GOAT Edit).mp3
COPYCATT – DUNQUE.mp3
Ethanplus – GET UP.mp3
Excision & Space Laces – Throwin Elbows (Ethanplus Remix).mp3
Fat Joe, Amorphous, & Rihanna – Sunshine (Scooter Edit).mp3
Jawsh 685 & Jason Derulo x Skrillex – Savage Love (TANE Edit).mp3
Ludacris – Move Bitch (Cesar Castilla Remix).mp3
Mack Morrison x Damien N-Drix – Return Of The Mack (Angelo The Kid Edit).mp3
Major Lazer & Paloma Mami – QueLoQue (Washiwasha Flip).mp3
Megan Thee Stallion x Yellow Claw – Body (Kerry Glass Edit).mp3
Morray x The Lost Boys – Quicksand (BENZI EDAT).mp3
Sico Vox & Brad Braxton – More Badness.mp3
Skrillex & Habstrakt x Wuki – Chicken Wang Soup (Third Digit Edit).mp3
The Champs – Tequila (Stavros Martina & Kevin D Remix).mp3
YBN Nahmir – Opp Stoppa (Intro Edit).mp3
This content is for members only. Join Now!!