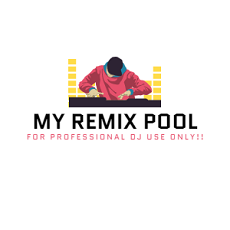 347aiden – Dancing In My Room (Chuwe Edit).mp3
A-Lectro & Virox – Voy Donde Quiro.mp3
Ape Drums & Beam – Delete (CrisMajor Remix).mp3
Bad Bunny – La Dificil (BROSS Remix).mp3
BHVSKVR – SACE.mp3
Blondie x Lastlings – Heart of Glass (Diggz Edit).mp3
Damian Avila – Moombahton.mp3
Diplo x Eurythmics – On My Mind (Juizzed x Pistols Edit).mp3
Don Toliver – After Party (THUGLI Remix).mp3
episcool – ITS A WRAP.mp3
Ethanplus – WildWildWomp.mp3
Fisher – Losing It (RemK Edit).mp3
Glass Animals – Heat Waves (Diplo Remix).mp3
Jay-Z & Beyonce – 03 Bonnie & Clyde (KIDY & Skyjet Remix).mp3
Karyo & Sico Vox – BANG.mp3
Keyboard Chris & DJ A.M.G – Wobble.mp3
Khia – My Neck, My Back (HayaT & Mukonda Flip).mp3
KiNG RO – Vamos.mp3
Koos & Queen de Saba – Concrete.mp3
LateYear – A-1.mp3
Lele Pons & Guaynaa – Se Te Nota (R4R Remix).mp3
Lele Pons & Yandel – Bubble Gum (Talal Mezher Remix).mp3
LILLO – RKT PAL PERREO.mp3
Lkhn & Sico Vox – Know Dem.mp3
Los XL – Turn Me Off.mp3
Megan Thee Stallion x Travis Porter – Body (Deville Edit).mp3
Michael Fortera – Bakka.mp3
Nitti Gritti & Dr. Fresch – Cold Day in Hell.mp3
Pop Smoke x The Him – For The Night (BB & Mark Anthony Edit).mp3
Post Malone x LYNY & Losco – Circles (PlayTime Edit).mp3
Saint Jhn – Trophies (I'm IYA Remix).mp3
Sech & J Balvin – La Luz (Talal Mezher & Matheus Remix).mp3
Second Degree – Death Rising.mp3
Shabba Ranks – Ting A Ling (M3B8 Remix).mp3
Sim Fane – Bop Battle Eight.mp3
SpotemGottem – Beat Box (Intro Edit).mp3
Taylor Swift x Dua Lipa – Love Story (Scooter Edit).mp3
The Bee Gees x LODATO – You Should Be Dancing (Diggz Edit).mp3
The Tech Thieves & One True God – Keep You.mp3
Tiesto x Tujamo – The Business (Anthem Kingz Edit).mp3
This content is for members only. Join Now!!