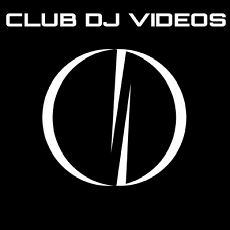 August Alsina – Wait Intro Clean.mp4
Bebe Rexha – I Got You Cheat Codes Remix Extended Clean.mp4
Clean Bandit FT. Sean Paul & Anne Marie – Rockabye Lodato & Joseph Duveen Remix Intro Clean.mp4
David Guetta x Cedric Gervais FT. Chris Willis – Would I Lie To You Kay Stafford Mix Intro Clean Lyric Video.mp4
Eva Shaw, Showtek and Bingo Players – Welcome To The Space Jungle (Deville EDM Medley Mix) (Clean).mp4
Fetty Wap FT. Monty – To The Moon Intro Dirty Unofficial.mp4
Flo Rida Gareth & Mastak Vs. Filippo Nozzi – Right Around Bootleg Intro Clean.mp4
Hardwell – Till The Daylight Original Mix Intro Clean Visual.mp4
Jonn Hart FT. LoveRance – Whatchu Finna Do Intro Dirty Visual.mp4
Kanye West – Fade Pt.1 Mark Roberts Remix Intro Clean.mp4
Lady Gaga – Million Reasons Liam Keegan Remix Intro Clean.mp4
Lil Jon – Get Low Delirious & Alex K Remix Intro Dirty.mp4
Machine Gun Kelly & Camila Cabello – Bad Things Jump Smokers Remix Intro Clean.mp4
Ot Genasis – Cut It DJ Nasa Redrum Dirty.mp4
Selena Gomez – A Year Without Rain Dave Aude Radio Remix Clean.mp4
T.I. x DJ Snake x Ricky Remedy – What You Know About Ocho Cinco Donk Trap Bootleg Drop 1 Short Edit Clean Visual.mp4
The Chainsmokers – Paris Syzz Bootleg Intro Clean Lyric Video.mp4
The Weeknd FT. Daft Punk – I Feel It Coming Denis First Remix Intro Clean Lyric Video.mp4
Wacka Flocka Vs. Chris Brown – Grove St. Party DJ Suave Segway Intro Clean.mp4
Young Ma FT. 50 Cent & Dr Dre – Ooouuu In Da Club Bootleg Intro Clean.mp4
This content is for members only. Join Now!!