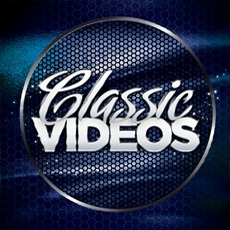 Al Green – For The Good Times (Clean).mp4
Apollonia 6 – Sex Shooter (7 Inch Disco Mix) (Clean).mp4
Aretha Franklin ft The Blues Brothers – Think (Intro Clean).mp4
Ben E. King – Stand By Me(Nc Tclasic).mp4
Bill Haley & His Comets – Rock Around The Clock (Slynk Remix) (Buddha) Clean.mp4
Boz Scaggs – JoJo (Doc Adams Re-Drum Kev Allen Vid) (Extended).mp4
Chris De Burgh – Lady In Red – Edit-DjMatrix.mp4
Earth, Wind & Fire – Boogie(Nc Tclasic.mp4
Electric Light Orchestra – Don't Bring Me Down (Wanderer Remix) (Buddha) Clean.mp4
Freddie Jackson – I Don't Want To Lose Your Love (Extended).mp4
Harold Melvin & The Blue Notes – If You Don't Know Me By Now (Clean).mp4
James Brown – Night Train.mp4
Kandi – Leave U (Original) (Clean).mp4
La Bouche – Be My Lover Clean.mp4
Martha & The Vandellas – Nowhere To Run (Clean) (Extended).mp4
Marvin Gaye – Lets Get It On (Jd Redrum) (Clean) (Live).mp4
Stop – Wake Up (xtended Version) (Andy7) (Remix).mp4
The Beatles – Hey Jude.mp4
The Supremes – Baby Love (Clean).mp4
Wall Of Voodoo – Mexican Radio.mp4
This content is for members only. Join Now!!