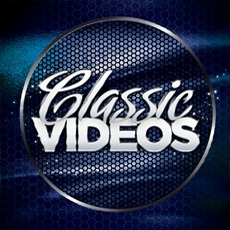 Aretha Franklin ft Lauryn Hill – A Rose Is Still A Rose (Intro Clean).mp4
Bill Haley & The Comets – Rock Around The Clock (TU Redrum) (Steve R) (Clean).mp4
Corey Hart – Sunglasses At Night Clean.mp4
Def Leppard – Love Bites (Mercury Polygram Records).mp4
Earth Wind and Fire- Lets Groove Tonight (Clean) Extended Redrum.mp4
Frankie Beverly & Maze – Laid Back Girl (Xtended DIscoMix) (Extended).mp4
Gin Blossoms – Found Out About You [Xtendz] – Clean.mp4
Joe Cocker – You Can Leave Your Hat On [Short] – Clean.mp4
King – Love x Pride (Wanderer Edit – Clean – 126).mp4
Maxi Priest – Wild World [Redrum] [Intro] – Clean.mp4
Michael Jackson – Liberian Girl [Master Chic Mix] [Intro] – Clean.mp4
Patti Labelle – On My Own Ft. Michael Mcdonald.mp4
Penny Mclean – Lady Bump [Intro] – Clean.mp4
Ray Charles – Hit The Road Jack (Club Killers Redrum – Clean – 86).mp4
Sammy Hagar – I Cant Drive 55.mp4
Talking Heads – Wild Wild Life [Intro] – Clean.mp4
The Jacksons – Can You Feel It_qHD.mp4
The Offspring – Pretty Fly (Da Jauz Bastard).mp4
Vaughan Mason – Bounce, Rock, Skate, Roll [12 Inch Mix] [Clean].mp4
This content is for members only. Join Now!!