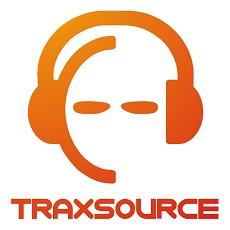 2000 and One – Looting Child Feat. Kleptomaniac (Original Mix).mp3
Alan Fitzpatrick – Everlasting.mp3
Amal Nemer – Sausan.mp3
An On Bast – Every Snowflake Has Its Place.mp3
Artenvielfalt – Rave or Die (Original Mix).mp3
Carlo Lio – We Bouncing.mp3
Carlos Torre – Buena Noche.mp3
Christian Smith – Stratosphere.mp3
Colyn, Maurits Colijn – Bridges In The Sky (feat. Maurits Colijn).mp3
Darius Syrossian – Harlem Lights.mp3
Dean Demanuele – Euphoria.mp3
DEFinition – Lux.mp3
Deljoi – Balzankas.mp3
Diezel – Feel My Body (Extended Mix).mp3
DIGINOIZE – Sound of the Underground.mp3
DJ Durbin – Grotchz.mp3
Emanuel Satie – Departure.mp3
Estiva – Magnus (Extended Mix).mp3
Evelynka, Jean Vayat – Your Rain (Artaria Remix).mp3
Ferhat Saygi – Crying Cities.mp3
Gregor Tresher – Nostalgia (Is The Enemy).mp3
Human Movement – It's The Movement.mp3
James Burton – Better Than That.mp3
James Burton – Need U So Bad.mp3
Jay Lumen – From Outer Space (Original Mix).mp3
Josh Wink – Nuclei.mp3
Kiko – Zuub.mp3
Leo Aguiar, Frank Master – Maratona.mp3
Lord Pusswhip – Korea Groove (MEGAFORCE Remix).mp3
Made in Paris – Exordium.mp3
Manao – Subte.mp3
MCR-T – BEBE.mp3
Mergim – Marvolo.mp3
Metodi Hristov – Phase One (Original Mix).mp3
Mladen Tomic – The Rule Of Friday.mp3
Pagano – How Long (Eric Sneo Remix).mp3
Rene Wise, Rodh†d – 190205.mp3
Reset Robot – What Are These (Original Mix).mp3
Roberto Clementi – Antimo.mp3
Roma Zuckerman – syntax process.mp3
Shawn Cartier, Dufraine – i'm tippin.mp3
Shlomi Aber – Tilim At Night.mp3
Simon Shaw – Get In Line (Extended Mix).mp3
Sleepy & Boo – Extension.mp3
Space 92 – Atlas.mp3
Stanny Abram – Hallucinogenic Shape.mp3
Sven Tasnadi – Room 303.mp3
The Plant Worker, Diapo – Question.mp3
Tobias Schmid – PVSHL-202.mp3
Trackmaster Dre – Ruthenium (Original Mix).mp3
Trudge – Ice On My Neck.mp3
Will Carrera – Late Night.mp3
This content is for members only. Join Now!!