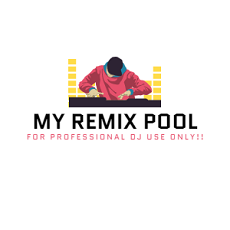 Akcent feat Liv – Faina (Clean) DJ Nejtrino DJ Baur Remix [DVJ Lenny].mp4
Bassjackers & Apek – Flip The Beat "Electro" [DJ Andres V-Remix] Clean 128 Bpm.mp4
Calvin Harris, Sam Smith – Promises (MK Extended Remix).mp4
Deniece Williams – Let's Hear It For The Boy (DJ Kos) (Remix) (Clean).mp4
Erick Morillo – Something For Carl Cox (Original Mix).mp4
Final Song (Diplo & Sauz Remix ).mp4
Gene Farris, Green Velvet-LOL (Original Mix).mp4
Imposible – Luis Fonsi ft Ozuna – Deck (Intro & Outro).mp4
J Balvin x White Stripes Band of Bitches – 45 Grados People Army [Rework Bootleg] [DJ Pikazzo V-Remix].mp4
Kelis – Trick Me (Guztav n Si‰ma x Ravish Moombahton Remix).mp4
Lil Pump – Racks On Racks (DJ Smerk Acap Intro).mp4
Madonna FT. Justin Timberlake & Timbaland – 4 Minutes [Rework In-Out] [DJ Pikazzo V-Remix].mp4
Nalin & Kane – Beachball (Dj Ivan Santana Remix).mp4
Pilot – Is Magic (Clean) Claudio D Remix.mp4
Rag'n'Bone Man FT. TPaul Remix – Giant [V-Remix Werever].mp4
Snap – Rhythm Is A Dancer ( LS & GB Tribal Remix ).mp4
The Black Eyed Peas – I Gotta Feeling (Danny Dove Remix).mp4
Versace on the floor – Bruno Mars (Remix).mp4
Wiz Khalifa ft Charlie Puth – See You Again (Bonics x ARock Remix – Clean – 95).mp4
Yolanda Be Cool – Dance And Chant (Caball MixShow Edit).mp4
This content is for members only. Join Now!!