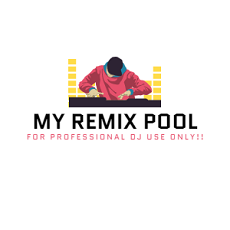 Aamir – Wave (Steve Butcher Remix).mp3
Al Bradley – Better Living Through Poetry (Deez Bookworm Remix).mp3
Alemaozuk – Pier Pressure (Jorge Araujo Remix).mp3
Bristol Underground – Down By The Water (Blacksun Remix).mp3
Bruno Oliver – Time To Get Up (Minitronik & Matke Remix).mp3
Cev's – Ada(I)at (Loud&clasiizz Remix).mp3
Cheyne Christian & Frank Lamboy – Salty (Frank Lamboy's Tech Kill Ya Remix Part 2).mp3
Christian Desnoyers – Oriental Dream (Sexgadget Remix).mp3
Cross – Vibrate (Nimble Remix).mp3
Cyprusian – Rukus (3than Remix).mp3
Dario Diaz & Dj Cocktail – After Stone (Double D Remix).mp3
Dj Elmo – Look At You (Tom Brownlow Remix).mp3
E Lemental – Stay Your Back (Anti House Mix).mp3
Eduke – Haus (Jgp Remix).mp3
Frej Le Vin & Ashibah – The More I See You (Tony S Remix).mp3
G Dom – Ride O Rdie (Silverfox Remix).mp3
Gino Love – Bottom Line (Deep Remix 2020).mp3
Jay Kay – Vicious (Cristobal & Jamiez Remix).mp3
Lavonz – Let's Get It On (Dj Ramsey Remix).mp3
Lizzie Curious & Discoplex – Ready To Party (Discoplex Remix).mp3
Luca Lazza – Take Your Time (Jax D Remix).mp3
Lumc House & Akeos – Dance To Me (Alan Perazzolo Remix).mp3
Lunar Folks & K Jo – Need – Need You (Moish Moonlite Main Mix).mp3
Madame Fairytale & Bedrud & Giese – The Golden Wire (Giese Remix).mp3
Marcos Salas,cerre – Sunshine (Huyrle Remix).mp3
Mark Armitage – Makes You Dance (Dolly Rockers Remix).mp3
Marlon Sadler – Hit Me Up (Vanilla Ace Edit).mp3
Max Bartello – Just Dance (Volodey Remix).mp3
Mert Yucel – Control (Mert Yucel's 2020 Edit).mp3
Mikp – The Rabbit Hole (Fanis Stam Remix).mp3
Mimmo Donvito – It's Time (S&m Remix).mp3
Muddyloop & Sherona Bianca Knight – Do You Want More (Dub Siren Heavy Dub Remix).mp3
Neil Amarey – Sonorous (Fnx Omar Remix).mp3
Paolo Barbato – Just A Groove (Adam De Maaral Remix).mp3
Placebo Efx – Give Me A Reason (Redux Saints Remix).mp3
Roberto Parisi – Vamos A Baiilar (De La Muerte Remix).mp3
Rondon – I'll House U (Silverfox Remix).mp3
Rondon – Take Me To A Club (Silverfox Remix).mp3
Saad Ayub – Shuffle (Ar38 Remix).mp3
Sejake – Sefikeng (Jackson Brainwave Rub Edit).mp3
Sipho Ngubane & Voocy – Stay With Me (New Tonez Azanian Mix).mp3
Sophia Essel & Danicw – My Love (K & K Remix).mp3
Soul Renegades – Speak To Me (James L'estraunge Orchestra Remix).mp3
Steven Fine – Cruiser (Eduardo Alvarado Remix).mp3
Tee Wolff – Together (Ten Bob Remix).mp3
The Silver Rider – Cirrus Love Song (Paloma Remix).mp3
Tom Sue & Niklas – Arctic Talk (Shanti Roots & Scheibosan Remix).mp3
Under Glass & Bruno Motta – Alone (Bruno Motta Remix).mp3
Xclusive Kai – Gold Roses (Phoenix Pegasus Remix).mp3
Zulus At Work – Knight & Day (Dj Jus-Ed Zulu Night Remix).mp3
This content is for members only. Join Now!!