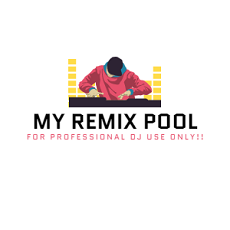 Ariana Grande – Breathin (Dirty Disco Mainroom Remix) (Bpm 128.00).mp4
Basement Jaxx – Jump N Shout (Erik Hagleton Remix).mp4
Calvin Harris Ft John Newman – Blame (A And G Remix) Cln.mp4
Deadmau5 – Some Chords (Clean) (Dillon Francis Remix) DJ AlexTercero m.mp4
Eurythmics – Sweet Dreams (Ummet Ozcan Remix) Clean.mp4
Geazy Ft Yo Gotti 1942 (J Rythm Moombahton Remix) (Dirty).mp4
Huey Lewis – Power Of Love – ReDrum – Bar Quick Hit Edit Clean – 120 Bpm – V Remix.mp4
It Will Rain – Bruno Mars – Intro Percapella Outro – 80Bpm – Balada [V-Remix Brenan Cruz].mp4
Jennifer Lopez – Get Right (Nikki X Remix) [Intro] Clean.mp4
Kate Perry Rise [Defective Noise Remix] [Iva'n VJ].mp4
Lady Gaga FT. Bradley Cooper – I Never Love Again [DJ C Bachata Remix] [DVJ Marcos Cabrera Edit] [Xtendz] [HD].mp4
Magenta Riddim – Dj Snake (Remix).mp4
Nicola Fasano ft Shaggy & Honorebel – Own The Night (Pedro Carrilho Remix).mp4
Post Malone – Wow. [PP-Mix James Scott & Luke Hepworth Remix].mp4
Quintino – Can't Bring Me Down (CollectiBeat).mp4
Rita Ora Ft Cardi B Bebe Rexha And Charli Xcx Girls (Steve Aoki Remix) (Extended) (Clean).mp4
Showtek – Listen To Your Momma (A Trak Remix).mp4
The Chainsmokers Ft. Kelsea Ballerini – This Feeling (Fraze Remix) (Extended Mix) (Clean).mp4
Tyga x Bad Bunny x Almighity – Taste Remix (Dirty).mp4
Will Sparks x Danny Avila – Fat Beat "Electro" [DJ Andres V-Remix] Clean 140 Bpm.mp4
This content is for members only. Join Now!!