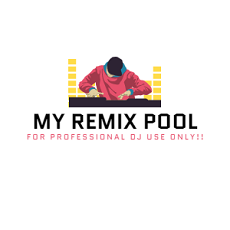 Armin van Buuren ft James Newman – Therapy (Throttle Remix).mp4
Benny blanco, Tainy, Selena Gomez, J Balvin – I Cant Get Enough (Marc Stout and Tony Arzadon Remix).mp4
Biz Markie – Just A Friend (DJ Claudio D Moombahton Remix).mp4
Blueface – Thotiana [WZRD Remix] [Dirty].mp4
Britney Spears – Womanizer (Enrique Tellez Remix)(Paps Vremix 18s).mp4
Cardi B – Money (Vanjanja Remix).mp4
Cardi B ft Bad Bunny & J Balvin – I Like It (Dillon Francis Remix) (Clean) (Extended) (HD).mp4
Chic – Le Freak (Oliver Heldens Remix).mp4
Corona – The Rhythm Of The Night (Dj Maicol Remix) 128BPM.mp4
Cypress Hill – Boom Biddy Bye Bye (Fugees Remix) [Kobra].mpg
DMX – Party Up (U.S.A Remix) – Clean.mp4
Drake – In My Feelings (ASH x Dopeman x Afro Bros Remix – Clean) – 100.mp4
Dua Lipa – IDGAF – (Paps Supreme Vremix Enrique Tellez Remix).mp4
Jennifer Lopez – Waiting For Tonight (Edson Pride Babylon Remix) (Bpm 128.00).mp4
Let's Get Ill (Chuwe Remix).mp4
Lunay, Daddy Yankee & Bad Bunny – Soltera Remix [Da Phonk Club Edit] [Intro Clean] HD 100.mp4
Miley Cyrus – Party In The USA (FeestNation Remix) (NoiseyBoysVideos) 106.mp4
Sting & Shaggy – Just One Lifetime (PO Dave Aude Remix).mp4
The Prodigy FT. The Bestseller Remix – Voodoo People [V-Remix Werever].mp4
Tungevaag & Raaban – Million Lights [Lyric Video] [Future House] [126 Bpm] [V-Remix DJ Oscar Zevach] [Clean].mp4
This content is for members only. Join Now!!