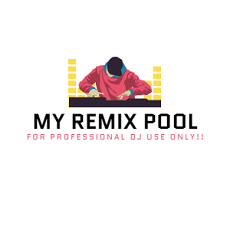 Alexz – I Like Disco Music – VRemix DJ C'sar Ricalde.mp4
Back To Love – Chris Brown (Intro Outro Clean).mp4
Billy Ocean – Loverboy (12 inch) (Andy7) (Clean).mp4
Calvin Harris, Rag'n'Bone Man – Giant V2 (CollectiBeat).mp4
City Girls – Not Ya Main (Clean Intro).mp4
Damedge Feat Fatman Scoop & Kat Deluna – Shake It (V-Edit Dj Tello)Clean.mp4
Dayvi – Princes Saxofon (DjAlex Martinez Personal Edit Pvt).mp4
Dj Nak & Anthem Kingz – This Girl Is On Fire (Unfinished Business Riddim) CLEAN 93 HD.mp4
Fitz & The Tantrums – Hand Clap (Dave Aude Edit) Intro Clean HD.mp4
Gym Class Heroes Ft The Dream – Cookie Jar (Dirty & Clean) Dj Yo!Bani .mp4
Jay Z, Kanye West – Ni as In Paris ( XTD 140 Bpm ).mp4
Listen To Your Heart – Roxette – Intro Outro [Vj Zone Producer].mp4
Martin Garrix Jay Hardway Wizard (V-Edit Dj Tello)Clean.mp4
Night Fever – Bee Gees – DJ Lil Roy – Disco Edits – 110BPM – [VDJ Ricardo Jimenez].mp4
Pharrell Williams – Happy (V-Edit Dj Tello)Clean.mp4
Rick Ashly – Never Gonna Give You (Clean) Refresh Edit.mp4
Sak Noel, Lil Jon – Demasiado Loca ft. El Chevo.mp4
Teknova – Komodo (DjBaez Vol 41).mp4
We Are Final Countdown [DJ OneF Short Edit].mp4
YG ft Lil Wayne – Trill (Intro Dty Visual).mp4& Brray – Domingo de Bote (Hype Latino Extended Mix).mp3
This content is for members only. Join Now!!