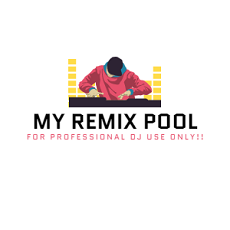 Ariana Grande – Thank u,Next (Niko The Kid Remix).mp4
Bboom Bboom – Momoland (Clean Remix).mp4
Billie Eilish – You Should See Me In A Crown [Trap Remix] [Clean Extended] 75.mp4
Blueface, Cardi B & YG – Thotiana [Starjack x Overhaul Remix] [NoiseyBoysVideos] 3A 104.mp4
Britney Spears – Baby One More Time (Naffz Remix) [NoiseyBoysVideos].mp4
Cardi B & Bruno Mars – Please Me (Colin Jay Remix).mp4
Cardi B – Money – Vanjanja Remix (Dirty).mp4
Cher – Believe (Dj Maicol Remix) 134BPM.mp4
CLiQ – Clap Clap (Gianni Romano & Emanuele Esposito Remix)[CristianGarcia Vmix 125Bpm].mp4
DJ Snake, Ozuna, Cardi B, Selena Gomez – Taki Taki (ABAD Remix).mp4
Dr. Dre ft Snoop Dogg – Still D.R.E. (NAMTO & Ladystyle Remix)(Roger Mendez).mp4
Dua Lipa – Swan Song (Liam Keegan Remix).mp4
JAY-Z ft. Beyonce-Bonnie & Clyde – Puro Pari Remix Video Mix Clean By Dj Mike G.mp4
Jonas Blue Ft. Jack & Jack – Rise (Jonas Blue & Eden Prince Remix).mp4
Little Mix ft Ty Dolla $ign – Think About Us (Remix) (Clean) (Extended) (HD).mp4
Mariah Carey ft ODB – Fantasy (Bad Boy Remix) (Steve R) (Clean).mp4
Mienteme – Sak Noel Remix.mp4
Sofia Reyes FT. Rita Ora & Anitta – R.I.P. "Reggaeton" [DJ Andres V-Remix] Clean 100 Bpm.mp4
Summer Of Love [Hardwell Remix] [CloudNine Short Video Visual DVJ Axel Beat] [Clean].mp4
The Next Drop Episode (Remix).mp4
This content is for members only. Join Now!!