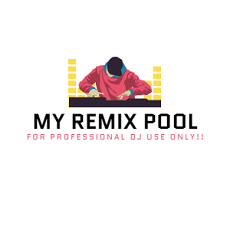 Ariana Grande – 7 Rings [Miguel Arteaga Act April Bonus Track].mp4
Beyonce & Deorro – Crazy In Love (Chunky Dip & Jesse James Bailar Edit).mp4
Calvin Harris, Rag'n'Bone Man – Giant (ClubVideoRmx's).mp4
Cyndi Lauper – Girls Just Wanna Have Fun (Stavros Martina n Kevin D Moombahton).mp4
Deorro x MAKJ x Max Styler – Bring Badabun Back (Dozarm Troll Edit VideoMix DJGhost).mp4
Eric Prydz – Opus (M&M Intro).mp4
Future – Coupe (Clean) Yo!Bani Extended (djgeo1).mp4
Gorilazz & Curbi – Clint Eastwood (EVideoz Vol 25).mp4
Hoxton Whores – Everybody Dance Now (Clean) Complete DJs Hook 1st HD.mp4
iTwerk – She Twerk (Extended Clean).mp4
Jason Derulo feat 2 Chainz – Talk Dirty (Dirty) Dj Janyi Version Remi.mp4
Kanye West ft. Big Sean, Pusha T, 2 Chainz – Mercy (Intro-Dirty)(Unofficial) DJ ICE Video Edit – 70.mp4
Lil Pump ft. Kanye West – I Love It (SHKRZ & Miami Rockets H4CKED).mp4
Marc Anthony Feat Bad Bunny, Will Smith – Esta Rico (Dj Koko) (Bpm 130.00).mp4
Pharrell Williams – Happy (Clean) (ATP Extended Cumbia).mp4
Post Malone ft. Hermitude, Flux Pavilion – Better Now (Benzi, Nitti Gritti & Henry Fong Edit) (DJ Glenn V Edit) (Extended).mp4
The Prince Karma – Later Bitches (Javier Ortiz Extended) .mp4
Usher Ft Nicki Minaj – She Came To Give It To You (Clean) Yo!Bani Intr.mp4
Without Me [Kastra Yottabyte Edit].mp4
Zeze – Kodak Black ft. Travis Scott and Offset (DJ Scene Edit).mp4
This content is for members only. Join Now!!