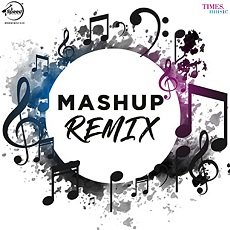 Asesina Vs Te Bote – Anuel AA, Ozuna, & Varios Artistas – Dj China – Reggaeton – Intro Outro Segway – 96BPM.mp4
Avicii – Wake Me Up (Dave Crusher Remix)[BT].mp4
Avicii ft Aloe Blacc vs We Are Loud – Wake Me Up (Bootleg) (Clean).mp4
Blocboy Jb FT. Drake Vs. Sleepy Head's – Look Alive [Slam Bootleg] [Uncensored] [Dirty] 75.mp4
Bon Jovi Vs Dj Snake – Livin On A Prayer (Vrmix Dj Yovanny Mix) Clean.mp4
Cardi B vs Lil Scrappy – Money (Money In The Back Hype Intro) (DJ SethGutierrez) (Dirty).mp4
Cardi B vs Sandro Silva x Quintino x Vincent Price x Garmiani – Bodak Epic (James Bluck Mashup – Dirty) – 128.mp4
Charlie Puth vs Bolier & Trobi – How Long (Bootleg) (Clean).mp4
Curry & Krawall – The Soul Condor (Younotus Remix).mp4
Desabasto de Gasolina – AMLO vs Daddy Yankee – Antonnio Sagrero Remix – Mashup – 130BPM.mp4
DJ Khaled ft Jay Z & Future vs Boombox Cartel – I Got The Keys (Bootleg) (Clean).mp4
Drake Vs Bingo Players – Devotion In My Feelings (CollectiBeat).mp4
Drake Vs Kidd Spin – In My Feelings (BeetTranz 125-91).mp4
Lento VS Ella Quiere Mmm Haa – NFasis Vs Leka El Poeta – Dj Anderson – Intro & Outro – Reggaeton – 97 BPM.mp4
Lil Wayne vs Party Favor – Uproar (Cazes Bap U Bootleg) (Dirty).mp4
Ludacris vs James Morano – Stand Up Trumpet (Spryte Moombahton Bootleg) [DMS] – qHD – Dirty.mp4
Marshmello vs The Chainsmokers – Happier x Roses (Switch Disco Blend) (Clean).mp4
Move To Miami VS Magenta Riddim – Enrique Iglesias ft Pitbull VS Dj Snake – TwoDB – Intro & Outro – Moombahton – 105 BPM.mp4
Red Hot Chilli Peppers Vs. Don Diablo – By The Way x Momentum (Caball Personal Edit).mp4
Travis Scott vs Cesqeaux & LNY TNZ – Antidote (Bootleg) (Uncensored) (Dirty).mp4
This content is for members only. Join Now!!