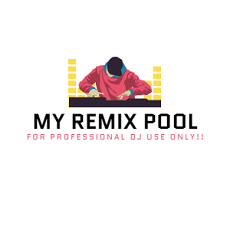 Alban Chela & Sneaky Ollie – Delhi.mp3
Amerie x Blueface – One Thing (DC Noises & BAVR Flip).mp3
ASH & Godwonder – Diablo.mp3
Bad Bunny & Don Omar – PA ROMPERLA (Chan Flip).mp3
Beastie Boys – Intergalactic (Vinc & Dennis Beso Remix).mp3
DaBaby – Suge (Ekany Edit).mp3
Diana Ross x The Zapp Band – I'm Coming Out (Nick Bike Edit).mp3
Don Omar & Natti Natasha – Dutty Love (Luis R Remix).mp3
Giveon – The Beach (Yolophonik & KMB Remix).mp3
Internet Money x Jon Casey – Lemonade (Chuwe Edit).mp3
Lil Wayne & Doja Cat – Shimmy (DISTO Remix).mp3
Mariah Carey – Shake It Off (Naken Edit).mp3
Mavvana, Godwonder, & Rebel of You – GUINEO.mp3
Maznoize – Make U Wanna.mp3
MbintsJmsh & Shubhvm – Deh Boi Dem.mp3
Monica & Missy Elliot – So Gone (Sef Flip).mp3
Popcaan x Dej Loaf – Fresh Jordans (Deejay Theory Edit).mp3
Runnit & Gurf – Chiefin.mp3
System of A Down x Promi5e – Chop Suey (Kastra Edit).mp3
WHIPPED CREAM & Finn Askew – I Won't Let You Fall (Hermitude Remix).mp3
This content is for members only. Join Now!!