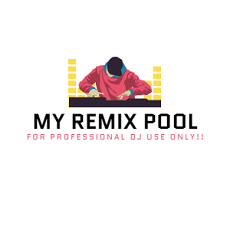 24KGoldn x DJ Fasta x Noiz – Mood (Chuwe Edit).mp3
Ariana Grande & Doja Cat – Motive (DJU DJU & Vuk Remix).mp3
Baha Men – Who Let The Dogs Out (Slang Dogs Remix).mp3
Bill Withers – Just The Two Of Us (Smochi & Excez Edit).mp3
Brent Faiyaz – Circles (UNO Stereo Flip).mp3
Busta Rhymes – Arab Money (Onderkoffer & Giocatori Remix).mp3
Cardi B & Megan Thee Stallion – WAP (Sorensen Edit).mp3
Cardi B – Up (Kong The DJ Remix).mp3
D-WILD – Mala.mp3
DJU DJU – Dancing On Mars.mp3
Giveon – Favorite Mistake (TURNA Remix).mp3
Hall & Oates – I Cant Go For That (AMA & Risk-E Flip).mp3
Iggy Azalea – Fancy (Hiram Flip).mp3
Jarreau Vandal – Obsessive (LPACA Remix).mp3
Lucha – Loyalty.mp3
Major Lazer & Guaynaa – Diplomatico (Furo Remix).mp3
Miguel – How Many Drinks (Dave Nunes Remix).mp3
Rihanna & Drake – Work (Cupidon Remix).mp3
Steve Miller Band – The Joker (Deville 2019 Edit).mp3
The Killer x Jack U – Mr. Brightside (Chuwe Edit).mp3
This content is for members only. Join Now!!