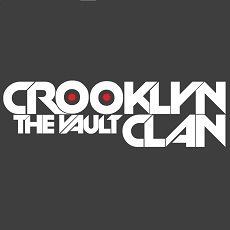 Anthem Kingz – Good Feeling Kingz VS Monev Levels In Reverse Mix – DJ Steve R.mp4
Bren F Anthem Kingz Yeah 3X.mp4
Bren_F_Sunshine_Of_Your_Love_Transition.mp4
Bren_F_The_Unknown_Dont_You_Want_Me.mp4
Brett_B_DMX_Rudolph_The_Red_Nosed_Reindeer_CLEAN_105_HD.mp4
Brett_B_The_Other_Language_Brett_B_Bootleg_CLEAN.mp4
Deejay Callen DJ Donk For The Love Of Money ReDrum QH CLEAN 97.mp4
Deejay Callen DJ Ruffnek Cmon Let Me Ride CHORUS 1st QH CLEAN 85 HD.mp4
Deejay Callen DJ Ruffnek Gold Disco Fries RMX QH UNOFFICAL CLEAN 128.mp4
Deejay Callen DJ Ruffnek Let It Whip CPR Mix CLEAN 131.mp4
Deejay Callen DJ Skillz ABC CLEAN 103.mp4
Deejay Callen DJ Starting From Scratch Could It Be Im Falling in Love ReDrum CLEAN 104.mp4
Deejay Callen DJ Super Scott PYT ReDrum CLEAN 127.mp4
Deejay Callen DJ Super Scott Soul Man ReDrum CLEAN 115.mp4
Deejay Callen DJ X Mind Cant Help Myself ReDrum CLEAN 130.mp4
Deejay Callen Fuseamania Rockin Robin LIVE PERFORMANE ReDrum QH CLEAN 88.mp4
Deejay Callen Jake Reno My Guy CLEAN 63.mp4
Deejay Callen Ken Walker That Lady ReDrum CLEAN 120.mp4
Deejay Starjack – Turn Up The Music Hype Redrum – Clean .mp4
Dj 6rb Ft. & R300 – Oh Nanana (Intro Edit) (Clea.mp4
This content is for members only. Join Now!!