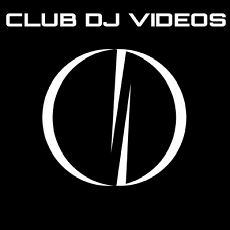 Ariana Grande featuring Iggy Azalea – Problem (Devine Canine Melbourne Mix) (Clean).mp4
Big Sean FT. Drake & Kanye West Vs. DJ Kuba & Neitan – Drop The Blessings Andy Edit Intro Clean.mp4
Cash Cash Ft. Bebe Rexha – Take Me Home (Kastra Remix) (Clean).mp4
DJ Snake x Migos – Ocho Cinco x Bad & Boujee Andrew Marks Mashup Intro Clean.mp4
Enrique Iglesia – Finally Found You (Anthem Kingz Is Calling Alesso Mix ) (Clean).mp4
Future featuring Pharrell Williams and Pusha T – Push That Dope (Shan Tha Don & Marty Mar Bootleg Intro) (Clean).mp4
Hozier – Take Me To Church (Shelco and Teenwolf Intro) (Clean).mp4
Jessie J Ariana Grande Nicki Minaj – Bang Nicki (Max Methods Primetime Mini Set) (Clean).mp4
Kat Deluna Ft Trey Song – Bum Bum (Stacy Mier Remix (Clean) Unofficial).mp4
Lorde – Tennis Court (Flume RMX Cutdown) (Clean).mp4
Machine Gun Kelly FT. Cabello – Bad Things DJ Mike D Mix Intro Clean.mp4
Nicki Minaj – Starships (Jason Dee) (Hype Intro) (Clean) (Unofficial).mp4
Pitbull Ft Lil Jon And Yin Yang Twins – Bojangles (Max Methods Refersh) (Dirty).mp4
Sage The Gemini – Now & Later Amice Remix Intro Clean.mp4
Sage The Gemini – Now & Later Merk & Kremont Remix Intro Clean.mp4
Sean Paul x Abel Ramos – Get Busy Party Starjack Fidget Mashup Clean.mp4
Sum 41 Vs. DJ Snake Vs. Lil Jon – Fat LipTurn Down For What Kerry Glass Edit Clean.mp4
The Chainsmokers x Syzz – Paris Deville Rework 100-128 Trans Intro Clean Lyric Video.mp4
Twenty One Pilots – Stressed Out Intro Clean.mp4
Ty Dolla Sign FT. Future – Campaign Intro Dirty.mp4
This content is for members only. Join Now!!