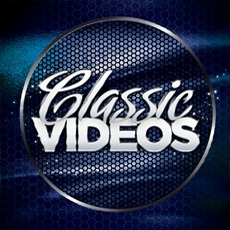 Anastacia – I_m Outta Love [ReDrum Video Edit].mp4
Beats International – Dub Be Good to Me Extended.mp4
Cappella – Be My Baby (Clean) (Single).mp4
Daft Punk – Around The World.mp4
Earth Wind & Fire – Let's Groove ( Remix Service Video Edit P!nKy ).mp4
Fatboy Slim – Praise You VM Short Edit DJGEO Clean.mp4
Father Mc – One Nite Stand.mp4
George Michael – Faith (Danny Diggz 2007 Lip Gloss ReDrum) [Intro Clean].mp4
Hoobastank – Crawling In The Dark.mp4
Information Society – What's On Your Mind (1988 Club Mix).mp4
Janet Jackson – Black Cat [80s Rock ReDrum Video Edit].mp4
Juanes – La Camisa Negra [Throwback ReDrum Video Edit].mp4
Madison Ave – Who The Hell Are You (Intro Clean).mp4
Maze ft. Frankie Beverly – Back In Stride (12 Inch) (Clean).mp4
New Order – Bizarre Love Triangle [Intro Clean].mp4
Pet Shop Boys – Domino Dancing (Extended Mix)Clean.mp4
Quadrophonia – Wave Of The Future.mp4
Real McCoy – Another Night (Extend) (Clean).mp4
S.O.S. Band – Just Be Good To Me [Intro] – Clean.mp4
Take That feat. Lulu – Re-Light My Fire [Video].mp4
This content is for members only. Join Now!!