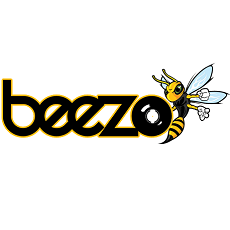 Anitta – Loco (PeteDown Fuego Mix).mp3
Chaka Demus & Pliers – Murder She Wrote (DJ Fasta x Greg Lassierra & DJ Moiz 2K21 BOOTLEG).mp3
CJ – Whoopty (PeteDown Transition 95-70)-Clean.mp3
Daft Punk – Harder Better Faster Stronger (Mabrada Edit).mp3
Destructo – Party Up Multiply (Ludovico Mashup).mp3
DJ Snake x Selena Gomez x Redondo & Adam Griffin – Selfish Love (DJ Punzo House Bootleg Mix).mp3
Fleetwood Mac, David Guetta, & Morten vs Torok & Luis Diaz – Dreams (Kastra Free Fallin Edit).mp3
Henry Fong & Knock2, Teriyaki Boyz – Whats The Tokyo Drift (DJYOUTH EDIT).mp3
Kanye West – Good Life (MXTT HXLL Edit) (Enrie BeeHive Edit)-Dirty.mp3
Kelis – Milkshake (Anish Sood Remix) (Enrie BeeHive Edit).mp3
KREAM – Take Control (Enrie BeeHive Edit).mp3
Lumidee – Uh-Oh Goodness (CUTSO BLEND).mp3
Major Lazer feat Guaynaa – Diplomatico-Intro.mp3
Silk City & Dua Lipa feat Diplo & Mark Ronson – Electricity StarPoint (Ludovico Mashup).mp3
Silk Sonic – Leave The Door Open (Kue Mix) (Enrie BeeHive Edit).mp3
Tate McRae vs Breathe Carolina & Dropgun – You Broke Me First (Kastra Promises Edit) (Enrie BeeHive Edit).mp3
The Black Eyed Peas x J Balvin, SWACQ vs Damien N-Drix – Ritmo Oshab (Hayat & Mukonda Mashup).mp3
The Weeknd – Save Your Tears (OPN Remix) (Enrie BeeHive Edit).mp3
Tony Toni Tone – Lay Your Head (Manuvers Palmtrees Edit).mp3
VASSY x Outgang x TwoWorldsApart – Oxygen (Mekar Remix).mp3
This content is for members only. Join Now!!