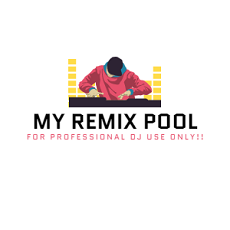 Avatar – A Secret Door.mp4
Black Veil Brides – Scarlet Cross.mp4
Bring Me The Horizon – Dear Diary, (Lyric Video – Explicit).mp4
Bruce Springsteen – The Power Of Prayer (Lyric Video).mp4
Creed – My Own Prison.mp4
David Bowie – Imagine (Live At The Coliseum Hong Kong 8th December 1983).mp4
Everclear – Everything To Everyone.mp4
Foo Fighters – Everlong.mp4
Goo Goo Dolls – Slide.mp4
Guus Meeuwis – Brabant.mp4
Hunter Hayes – Heartbreak (PO Intro Edit).mp4
Hunter Hayes – Heartbreak (PO Quick Edit).mp4
Kiefer Sutherland – This Is How It's Done.mp4
Lit – My Own Worst Enemy.mp4
Marcy Playground – Sex And Candy (Naked Cowboy Redrum) (Clean).mp4
Masked Intruder – All Of My Love.mp4
Mitchell Tenpenny – Alcohol You Later.mp4
Nine Days – Story Of A Girl (X-Factor Redrum)(BQ) [Intro Clean].mp4
Nirvana – All Apologies (Donk Edit)(BQ) [Intro Clean].mp4
The White Stripes – Let's Shake Hands.mp4
This content is for members only. Join Now!!